Most of us, when we think of The Law, we think of this massive, restrictive, complicated set of detail "Laws" that if you misstep in Obedience to the smallest "letter" … you are damned by an unloving vengeful "God" who is just waiting for you to slip up! In reality, The Law is not that "scary" after all, and not too difficult to keep.
Deuteronomy 30
10 if you Obey Yahuah your Elohim to keep His Commandments and His statutes which are written in this book of the Law, if you turn to Yahuah your Elohim with all your heart and soul. 11"For this Commandment which I Command you today is not too difficult for you, nor is it out of reach. 12 "It is not in heaven, that you should say, 'Who will go up to heaven for us to get it for us and make us hear it, that we may observe it?'…
We see Yahuah Himself admit, it is not out of our reach and it is pretty much common sense. What has made The Law this big scary thing is religion! Man, got ahold of The Law, brought us under condemnation to other's personal interpretation of it, forced their view of it on everyone outside of a personal relationship with Yahuah. This is a carnal approach to a Spiritual Law and brought us under the fear of DEATH for disobedience. We have the Jewish Rabbis using The Law as a set of impossible legalistic "laws" that only "they" could keep, elevating themselves above everyone else using The Law, as a way to control the people through fear and condemnation.
The Law of Yahuah is much like our US Constitution. Most of it is common sense, and you naturally do not violate many (most) of the instruction in The Law. Only outlaws, criminals, and the insane would break this common sense instruction. We don't walk around in fear of the US Constitution, thinking at any minute we are going to break a Law and be kicked out of the USA and denied citizenship! Why then, do we constantly fear The Law of Yahuah, as if at any minute, we are going to be booted out of the Kingdom and denied sonship? In fact, in the US there are literally hundreds of thousands of "Laws". There are over 20,000 Laws just governing gun ownership and use! Compare that to the few hundred Laws of Yahuah and you get the point. If you can obey the US Constitution, stay out of jail, and remain a citizen in good standing… then surely you can obey The Laws of Yahuah and remain a citizen in good standing in the Kingdom!
In reality, The Laws of Yahuah are not "Laws" they are simply 'instructions' that pertain to how to live our life, how we love our Father, and how we love our neighbor. Each of us are to "seek out our Salvation with fear and trembling", meaning we are to go to The Law and seek to understand it ourselves. That process is guided by the Ruach (Breath of Yahuah) and the understanding and application of The Law is personal. It may even vary from one child to another; depending on the context of the personal relationship with the Father. Yahuah desires a personal relationship with each of us, and the application of these instructions are going to be very personal within that context. This is not a universal one size fits all interpretation, because The Law is Spiritually Appraised by each individual child of Yahuah to discern "intent".
Sha'ul the Apostle makes this point very clear in Romans Chapter 14. (I will get into that chapter in detail later in this book). Below Sha'ul makes this point, that each relationship with our Father is PERSONAL, and we are not given the authority to judge another, or impose our own personal interpretations on anyone else.
Romans 14
4 Who are you to judge someone else's servant? To their own master, servants stand or fall. And they will stand, for Yahuah is able to make them stand.
We see this prophesied that each one of us will know Yahuah within a personal relationship. The days of Yahuah existing out of our reach behind the veil ended when our High Priest made his sacrifice. Now each of us have direct access to The Creator with a Spirit of Sonship that cries out Abba Father! Below Sha'ul quotes Jeremiah 31, concerning The Yahushaic Covenant:
Hebrews 8:11
…10 This is the covenant I will make with the House of Israel after those days, says Yahuah. I will put My Laws in their minds, and inscribe them on their hearts. And I will be their Elohim, and they will be My people. 11 No longer will each one teach his neighbor or his brother, saying, 'Know Yahuah, because they will all know Me, from the least of them to the greatest. 12 For I will forgive their iniquities, and remember their sins no more."
This is the ultimate destiny, The Kingdom of Yahuah. This is where we "should be" at this point, as that Kingdom is upon us now! We all should be in a personal relationship with our Father, seeking out our Salvation personally, studying His Instructions, listening to the Ruach for personal guidance, and applying our own understanding to our own lives. And NO ONE should be judging anyone else by The Law, because within that personal relationship, Yahuah has extended personal Liberty on a case by case basis and forgiven our sins and remembers them no more. So, who are we to judge another's servant! We are not privy to that personal relationship of another and simply it is none of our business!
In this book, I have no intention of telling anyone how to obey The Law or try and explain each Law or bring anyone under condemnation to any part of The Law.

My goal here it to help us "approach The Law" from the proper standpoint, so that we each can be effective in our relationship with our Father.
The definition of Love is that it is not selfish nor self-serving. Love can only be expressed through giving of yourself to others. Love motivates us to please and fulfill the needs of others. We are restricted in true love by empathy.
Every action, in love, is first subject to "how will my actions make others feel". We are to "do unto others, as we would have them do unto us". In other words, we are to put ourselves in the shoes of everyone our action will affect, and consider their feelings BEFORE we act. If our actions hurt anyone else, then love motivates us to restrain ourselves because our needs are not to be put before others. That is love.
Empathy, in this way, fulfills the second half of the Ten (10) Commandments. We don't want people stealing our stuff, so don't go around stealing others stuff. We would be crushed if another man had sex with our wife, so don't go around pleasing your own desires having sex with another man's wife. We rather enjoy this life, and would not appreciate someone else taking it from us, so don't go around killing everyone else to satisfy your own desires. Think before you act, and make your actions a gift to all those around you, and be a blessing to all. When others think of you, they should smile. When you walk in a room, the room should light up! That is love and the effect of a loving person has in this life. A person filled with true love will display the Fruits of the Spirit.
Galatians 5:22-23
22 But the fruit of the Spirit is love, joy, peace, forbearance, kindness, goodness, faithfulness,23gentleness and self-control. Against such things there is no Law.
Why does it say "against such things there is no Law"? Because a person who displays this fruit, is truly a child of Yahuah, and there is no "Law" by which they can be condemned. Love conquers ALL.
1 Corinthians 13
1 If I speak in the tongues of men or of Angels, but do not have love, I am only a resounding gong or a clanging cymbal. 2 If I have the gift of prophecy and can fathom all mysteries and all Knowledge, and if I have a Faith that can move mountains, but do not have love, I am nothing. 3 If I give all I possess to the poor and give over my body to hardship that I may boast, but do not have love, I gain nothing.
4 Love is patient, love is kind. It does not envy, it does not boast, it is not proud. 5 It does not dishonor others, it is not self-seeking, it is not easily angered, it keeps no record of wrongs. 6 Love does not delight in evil but rejoices with the truth. 7 It always protects, always trusts, always hopes, always perseveres. 8 Love never fails….13 And now these three remain: faith, hope and love. But the greatest of these is love.
With that… in this book, we are going to take a journey into the Mind of Yahuah, in love, and come to an understanding of His Righteous Instruction.
The content of The Law is spread among the books of Exodus, Leviticus, and Numbers. It is then reiterated (and added to) in Deuteronomy (deutero-nomy is Latinized Greek for "Second reading of The Law"). The Law is categorized as follows:
· The Commandments - the Ten Commandments
· Moral laws - on murder, theft, honesty, adultery, etc.
· Social laws - on property, inheritance, marriage and divorce,
· Food laws - on what is clean (intended as food) and unclean (unhealthy and not intended for food), on cooking and storing food. This was necessary early in humanities development for lack of "science" and history to know these things from experience.
· Purity laws - on menstruation, seminal emissions, skin disease and mildew, etc. The Laws were necessary at an early stage of human development for lack of running water, electricity, and sanitation.
· Ordinances or Ordained "Times" and Festivals – Weekly Sabbath, Passover, Feast of First Fruits, Feast of Weeks, Feast of Trumpets, Day of Atonement, and Feast of Tabernacles. These are Eternal ordinances as they celebrate The Plan of Salvation and define the role of The Messiah AND the role of The Bride.
· Instructions for Proselytes and the Noahide Laws. – Laws that apply to anyone not in covenant with Yahuah through Yahusha. The do NOT apply to the "Gentile" converts. Anyone who is in the family of Yahuah are subject to the entire Law; Gentiles and Jews.
· Sacrifices and offerings - the sin offering, burnt offering, whole offering, heave offering, Passover sacrifice, meal offering, wave offering, peace offering, drink offering, thank offering, dough offering, incense offering, red heifer, scapegoat, first fruits, etc. These are types and shadows, physical training aids to understand Spiritual Truths.
· Laws of the Priesthood - Instructions for the Priesthood and the High Priest including tithes.
· Laws pertaining to The Tabernacle - Instructions regarding the Tabernacle, and which were later applied to the Temple in Jerusalem, including those concerning the Holy of Holies containing the Ark of the Covenant (in which were the tablets of Ten (10) Commandments, Aaron's rod and the manna). Instructions and for the construction of various Altars.
· Laws pertaining to Kings - Forward looking, instructions for the time when Israel would demand a king that provided insight into Melchizedek.
The first step in understanding The Law and our responsibility to it, is to understand why Yahuah separated out the big 10! The basic nature of the Creator, Yahuah, is love. The fundamental characteristic that defines those chosen of Yahuah, to partake in His Divine Family, is love. "The Law" (Torah/Instructions) is a broad term for very specific classifications of instruction:
• Commands (Required obedience for Eternal life) – Ten (10) Commandments
• Laws (instructions of how to live with each other and behave in covenant) – Laws of ritual purity, sacrifices, diet, judgment, community, government, etc.
• Ordinances (Rehearsals of the Plan of Salvation) – Sabbaths/Ordained Times/Festivals
• Death Decrees – the penalty for disobedience.
The Law is jurisdictional, not every Law applies to everyone as we discussed earlier. Some are specific to women, some to men, some to slaves, some to slave owners, some to priests, others to judges, and kings. There are Laws that have no bearing on your status as His child (such as the dietary laws… which are for good health), others that teach us of The Plan of Salvation (Ordained Times), and Laws that have been transposed to serve Yahusha as High Priest (sacrificial laws). There are instructions only, not laws, that come with no penalty for disobedience, and there are hard and fast commands that carry the death penalty.
1 John 5
16 If anyone sees his brother committing a sin not leading to death, he should ask Yahuah, who will give life to those who commit this kind of sin. There is a sin that leads to death; I am not saying he should ask regarding that sin. 17 All unrighteousness is sin, yet there is sin that does not lead to death.…
Those that apply to all mankind are summarized in the Ten (10) Commandments and these are "sins unto death" i.e. Spiritual Death. If you do not obey the big 10, you are not going to inherit Eternal Life! These are the vital Commandments that each child of Yahuah must "have written on their heart" or rather have a loving heart toward. These Ten (10) show that we truly have the same character as Yahuah, as we demonstrate our love for Him (first 5) and our love for others (second 5).
The Ark of the Covenant was a physical shadow of each of His children. Together, the family of Yahuah is His Temple. His Altar is our hearts. For more information on the transposition of the Ark, Altar, and Temple see my book, The Kingdom.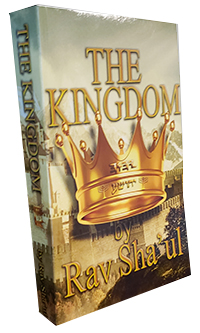 Buy Now!
The Ten (10) Commandments are the Laws written on the fleshly tablets of our heart, that is why the Ten (10) Commandments alone were put "inside" the Ark (as a physical to Spiritual Parallel of the coming Yahushaic Covenant). We, in The Yahushaic Covenant, are living fulfillments of The Ark of the Covenant. When we read "keeping His Commandments" in the New Testament, that phrase is almost always referring to the Ten (10) Commandments. Like I said; they are the Commands that have jurisdiction over every man, woman, and child: These Commands are vital to inheriting Eternal Life.
Luke 18
18 Now a certain ruler asked Him, saying, "Good Teacher, what shall I do to inherit Eternal life?" 19 So Yahusha said to him, "Why do you call me good (Yahusha was again denying Incarnation)? No one (including me) is good but (the) One (God), that is, Yahuah (Yahusha is declaring The Shema again John 17:3). 20 You know (to keep) the (the Ten) Commandments: 'Do not commit adultery,' 'Do not murder,' 'Do not steal,' 'Do not bear false witness,' 'Honor your father and your mother.' (the Ten Commandments)"
The Apostle Sha'ul also mentions the Ten Commandments exclusively. Sha'ul confirms that the "Law of Love" is a summary of the Ten Commandments. There is no such stated "Law" in Scripture as "the Law of Love", it is a Divine truth derived from The Commandments:
Romans 13:8
8 Owe no one anything except to love one another, for he who loves another has fulfilled The Law (the first 5 Commandments are how to love Yahuah, the second 5 are how to love your neighbor). 9 For the (last 5) Commandments, "You shall not commit adultery," "You shall not murder," "You shall not steal," "You shall not bear false witness," "You shall not covet," and if there is any other Commandment, are all summed up in this saying, namely, "You shall love your neighbor as yourself." 10 Love does no harm to a neighbor; therefore, love is the fulfillment of The Law.
At the end of the 6,000-year period of The Plan of Salvation, it is prophesied that "love will wax cold". This is because mankind will not have a loving heart toward Yahuah or others (no empathy). They will deny the intent of The Law, judge others by the letter of The Law, and abuse His Torah and their neighbor in self-righteous hypocritical condemnation hidden as "judgment". This is wickedness in its most pure form, abusing the Righteousness of Yahuah.
Those who endure in love in this environment until the very end will be saved. Only those who display this type of love will be saved, because love is the foundation of the family of Yahuah, and the character within us that demonstrates we are His chosen few.
Matthew 24
…11 and many false prophets will arise and mislead many. 12 Because of the multiplication of wickedness (self-centeredness, love of "self"), the love of most will grow cold. 13 But the one who perseveres (in love) to the end will be saved.
2 Timothy 3
1 But understand this: In the last days, terrible times will come. 2 For men will be lovers of themselves, lovers of money, boastful, arrogant, abusive (in judgment), disobedient to their parents (Elders), ungrateful, unholy, 3 unloving, unforgiving (in their condemnation of others), slanderous (secretly attacking other's character), without self-control, brutal (in their attacks), without love of good, 4 treacherous, rash, conceited, lovers of pleasure rather than lovers of Yahuah— 5 having a form of godliness (Religion/Letter of the Law) but denying its power (Spiritual Intent). Have nothing to do with such people
When this coldness comes to consume this Earth (I believe we are at this point) the Spiritual Ark of the Covenant Law (containing the Ten Commandments) is brought forth, opened, and judgment pronounced over all mankind using this loving foundation (Ten Commandments) as the standard of judgment:
Revelation 15:5
 5 After this I looked, and I saw in heaven the Temple—that is, the Ark of the Covenant Law—and it was opened. 6 Out of the Temple came the seven Angels with the seven plagues.
Yahuah's wrath is poured out, and those who "don't have a loving heart" are destroyed. Being in covenant with Yahuah begins with love, is defined by the Ten Commandments, and displayed outwardly to others in the form of the Fruits of the Spirit as I pointed out earlier.
Galatians 5:22-23
 22 But the fruit of the Spirit is love, joy, peace, forbearance, kindness, goodness, faithfulness, 23 gentleness and self-control. Against such things there is no Law.
These are the ONLY things we have the authority to judge in another! If a person displays this fruit, THERE IS NO LAW by which they can be judged, they are found Righteous in the eyes of Yahuah.
We are Commanded never to judge another's servant, because keeping The Torah as a whole is a personal journey within the context of a personal relationship with Yahuah. We are forbidden from inserting ourselves into that personal relationship, and imposing our own will (understanding of His Law) on another.
Within that personal relationship, Yahuah grants "Liberty" on a case by case basis depending on circumstance and the maturity level of the child. We are only given the authority to approach another if they have "sinned against us" i.e. broken one of the last 5 Commandments, and we personally were their victim. Nowhere are we given the authority to impose ourselves into their personal walk with Yahuah, and certainly not publicly condemn others with the "intent" to harm their reputation in the process.  We are instructed not to "judge", period, unless we were appointed a judge by Yahuah, as being a Righteous Judge is an appointed position, reserved for the most mature among us... the Elder who has walked The Torah in obedience to the letter long enough to discern intent.
The true appointed judge never judges anyone out of turn, then the "judgment' never comes in the form of self-righteous condemnation, but always in the form of loving instruction, to build the offender back up in love to restore the body Temple of Yahuah to health.
Yahuah does not give out such a thing as "super human discernment", whereby He allows intimate details of His personal relationships to be known by others. That is a demonic spirit, and it has overtaken many who claim they can "discern" personal details about people without ever having met them. I know firsthand that every man/woman who has claimed such power over me has spoken nothing but lies. It is a lying spirit within them. Being in a personal relationship with Yahuah is like attorney/client or doctor/patient privilege. Yahuah doesn't betray our trust, and go behind our back and "tell another" personal details via some strange "Spirit of Discernment". That is gossip and He would never engage in that behavior, as it is against His Own Law. The ONLY thing we have the authority to "pass judgment" on another, is by the Fruits of their Spirit. Do they "demonstrate love" or not? We can only approach another if they have "sinned against us". We do not have the authority to call them out or even approach them for "sinning against Yahuah".
Matthew 18
15 If your brother sins against you (by breaking one of the last five (5) Commandments), go and confront him privately. If he listens to you, you have won your brother over. 16 But if he will not listen, take one or two others along, so that 'every matter may be established by the testimony of two or three witnesses.'…
Romans 14:4
Who are you to judge someone else's servant? To their own master, servants stand or fall (based on personal liberty). And they will stand, for Yahuah is able to make them stand (granting liberty within a personal relationship).
Yet what do we all do? We go about seeking whom we may devour with our judgment, judging every one else by His Law when we are forbidden to abuse judgment and His Law in that way.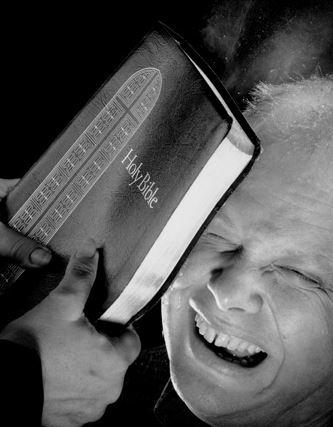 Some of the most unloving people I have ever met, are those who go about judging and bringing condemnation down on others for "their understanding of The Torah" … Yes, they use the proper names, yes they keep the Feasts, and so forth… but their fruit is evil, vindictive, judgmental, divisive, condemning, unloving as they are "holier than thou" putting themselves up on a self-made pedestal by beating others down with The Torah.
They believe being "set apart" is defined by physical appearance or knowledge of The Torah, or the use of Hebrew words, and the avoidance of English words and so forth. They have missed the entire point of The Yahushaic Covenant, and demonstrate they do not know the Father in how they judge others who are His servants, NOT theirs.
I don't care if they are perfect in obedience to The Torah, if they don't have "love" and display it… they are NOT the Children of Yahuah! Those who troll other's Facebook page throwing stones, judging and condemning and gossiping about others ARE NOT children of Yahuah. They are self-righteous hypocrites and TARES, and you know them instantly as they are the ones who appoint themselves "judges" over The Law.
You want to know who isn't a child of Yahuah? Anyone who passes judgment! No true son/daughter of Yahuah would ever cross that line... ever.
James 4:11
Brothers and sisters, do not slander one another. Anyone who speaks against a brother or sister or judges them speaks against the Law and judges it. When you judge the Law, you are not keeping it, but sitting in judgment on it. ---
James 2:13
because judgment without mercy will be shown to anyone who has not been merciful. Mercy triumphs over judgment.
James 5:9
Do not complain, brethren, against one another, so that you yourselves may not be judged; behold, the Judge is standing right at the door (and it is not you).
We need to stop concerning ourselves in another's business. Stop all the nonsense of such non-issues as tattoos, how a person dresses, how long or even if they have a beard, if they cover their head, are they divorced, their past, are they NEGROES by birth, what they believe about the shape of the Earth, etc. as that is NONE of anyone else's business! The only thing that matters to Yahuah is their HEART. Do they know "how to love", everything else is a non-issue, can be washed away with Living Water (Mikveh), and forgiven and forgotten by Yahuah by the blood of Yahusha. But the self-righteous judge, the gossip, the divisive one, will be utterly destroyed by the Creator, there is no room in The Kingdom of Yahuah for that behavior.
Psalm 101:5
Whoever secretly slanders his neighbor, him I will destroy; No one who has a haughty look and an arrogant heart will I endure.
The point I am making is; The Law is not this really, large, scary thing that no one can keep. It is pretty much a very straight forward positive way of living with those around you in harmony, staying healthy, and serving Yahuah.
You'll find you are probably already keeping almost all of The Law, as it has been written on your heart. You may need to only bring your life into line with just a few Commands.
This is what "Religion" (i.e. Christianity and Judaism) doesn't want us to know. It just isn't all that difficult; they bring us under condemnation for "trying to work our way to Heaven" call us "legalistic" and so forth. We then feel "guilty" for even glancing at The Law of Yahuah, which is the attitude that condemns us. Or we feel totally enslaved by The Law to keep every letter. They bring us under condemnation to "their interpretation of the letter of The Law" as they splice it up and create human commands that "we must obey or else". We develop enmity toward The Law instead of loving it.
It is my deep desire that over the course of this book, the reader comes to an understanding of the place The Law has in our lives, The Yahushaic Covenant, and The Kingdom of Yahuah, and in the process, begin developing a deep love for His Law.
We each must understand that the number, "613", for the number of Commands in The Law of Yahuah, is totally arbitrary. That is the number given to us by Jewish Rabbis over the course of history, and they all disagree as to the exact number. + I disagree with all of them! These Pharisees are infamous for breaking up one Command and coming up with various commands of their own making, called, Takkanots, or human commands, not given or intended by Yahuah. Then they bring us under bondage to THEIR Laws, and we do not know The Law well enough to know which are Yahuah's Commands, and which are made up by Rabbinical Judaism. Yahuah's Commandments are not numbered, and the actual number varies depending on who you're talking to. I personally do not see anywhere near 613 Laws. I don't necessarily agree with how each of these so-called "Laws" that the Jewish Rabbis have come up with, are explained or interpreted. As you read through them and then look at the related Scripture, you will see that the Scripture in question really has nothing to do with "The Law" that the Rabbis came up with! This is one of the main points of contention between The Messiah and the established Rabbinical system of his day. Humans splicing up The Law and creating additional Laws of man… Takkanots!
For instance, Law # 123: Do not have sexual relations with women not married by means of a marriage agreement and sanctification. This "Law" is supposedly based on the following Law of Yahuah:
Deuteronomy 23:17
17 No Israelite man or woman is to become a shrine prostitute.
The Law of Yahuah above has nothing at all to do with sexual relationships outside of marriage. The Israelites were going to Priestesses of Ba'al, in the Temple of Ba'al, and having sex with the Priestess in idolatry to symbolize Ba'al fertilizing their land. This Law of Yahuah is founded in idolatry not "sex outside of marriage". You are not in idolatry having sex with a woman of Yahuah prior to marriage, nor is she a "Temple Prostitute". That is a male driven "Takkanot", like always, laying the blame on our women.
The Law of Yahuah should stand on its own merit, and be limited to how it is worded and the context maintained. Then a judgment by an elder with Spiritual Maturity should be employed to determine Yahuah's intention behind giving the letter of the Law. It is INTENT that Yahuah is teaching us and should be the "gold standard" in judgement.
There is a clear instruction for sex outside of marriage (where both are unmarried, unrelated, and willing of the opposite sex), and they totally ignore that one from Yahuah, to bring us into bondage to their human commands.
Exodus 22
16 And if a man entice a maid that is not betrothed, and lie with her, he shall surely endow her to be his wife. 17 If her father utterly refuse to give her unto him, he shall pay money according to the dowry of virgins.
And there you have it. Problem solved, mystery understood. Just takes a little knowledge of the Torah, and the confidence to evaluate The Law on your own outside of the traditions of men. So, we clearly see that Fornication is very different than pre-marital sex. Fornication is joining your body (the temple of the Holy Spirit) with a temple of another god in a sexual act of idolatry.
The penalty for pre-marital sex was NEVER death. It was the DOWRY!
Each of us then should try and understand "why" that Law was given, and apply it properly to our personal life. I would not trust nor rely on the Rabbinical views and explanations. I certainly would not allow any other person to interpret His Law for me and insert himself into my personal relationship with my Father.